Coquette Women's Racer Costume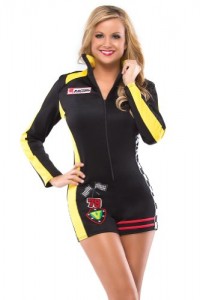 Put the pedal to the metal in this sexy women's racer paneled knit and checkered lycra romper. Romper features racing patches, stripe detailing, shoulder pads, collar and front zipper closure.
90% Polyester/10% Spandex

Imported

Zipper closure

Hand Wash

Front zip closure

Features racing decals on romper.