Motion Activated Haunted Mirror with Creepy Sound – Luminous Portrait Halloween Prop Decoration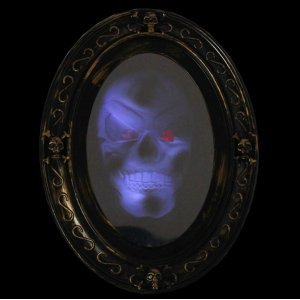 Looks like old style mirror. When activated a face lights up and speaks.
Creepy Phrases:
"I'm coming to get you….RUN while you Can!"
"Let me out! Let me out!!! Ahhhhhhhhhh"
"The time has come….ha ha ha ha ha ha ha….!!"Freak out your friends with this scary Halloween prop!