Seasons Motorized Dropping Spider with Sound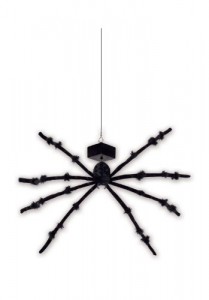 In need of a scary prop for your house this Halloween, The Motorized Dropping Spider is what you need. Using a sound activation the 38″ wide spider drops approx. 4′ frightening your guests. Runs on 2 AA batteries ( Not Included ).
Surprise your guests with this dropping spider with sound decoration! This isn't some tiny Miss Muffet sized spider, this is a giant monster arachnid that will give people nightmares for weeks to come!
Easy to use
Includes: 39 inch dropping spider w/ sound, Requires 2 AA batteries (not included)