Dressy Daisy Boys' Muscle Incredible Hulk Avenger Superhero Costume Halloween Party Size 5-6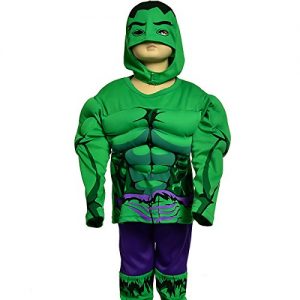 It is great for fancy party, Halloween, or simply for fun! You and your kid are going to love this costume.
For the shipments fulfilled by seller, it takes 8-12 working days to deliver. For those buyers who are outside USA, it may takes a little longer time. We offer expedited delivery service as well. For details, please refer to our shipping information. If you have any question, please feel free to contact us.A set of costume: Muscle upper arm & chest top, pant, mask.