admin
Articles
Comments Off on How To Set Up A Halloween Party For Adults
Are you planning on hosting a Halloween party? If you are, then ask yourself if you know what kind of party it's going to be. You might consider throwing a Halloween party for adults. It's easy to plan, and a fun way to spend some quality time with your friends and family. In fact, it's easier to plan a Halloween party aimed at adults than it is to set one up for kids, or for people of all ages. That said, there is a quite a bit of preparation and planning involved, and you'll have to start early. The sooner you do, the sooner you can begin the festivities and enjoy yourself.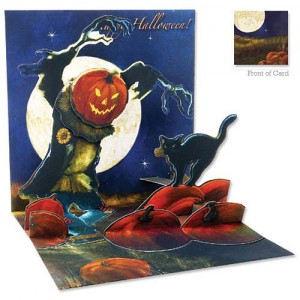 Invitations are an important thing, as with any other party. You should probably even invite people before you begin planning the rest of the party. Holiday seasons are always busy, and you'll want to give people breathing space by making the invitations early, ideally a month beforehand. Make clear on your invitations that your party is for adults, as your guests may well end up bringing their kids otherwise.
Once the invitations, or at a minimum, your guest list, has been taken care of, you should begin arranging the rest. First of all, figure out what kinds of refreshments you'll be offering. Naturally, since you'll be catering to adults, you should have a well-stocked bar. It's not obligatory to have alcohol at a Halloween party, of course, but it's nice to have it on hand for those who want. Think also about what kind of other food and drink you'll need. Will you serve dinner at your party? If you don't plan to, then get a good assortment of snacks.
Games aren't just for kids. It's also lots of fun for adults to play party games. They're a great way to keep your guests entertained. You can find a good variety of games geared towards adults online by doing a simple search. You can also go to your local retail store. The games don't necessarily have to relate to Halloween. Just choose something fun.
Decide also where exactly your party will be held in your home. It's pretty common for people to throw parties that will extend into several rooms, but it's ultimately your call. It's possible to have one in the dining room, living room, kitchen, rec room, den, and so on. It depends on how big your party will be and what you have planned. As well as cleaning and beautifying the rooms you'll be using, you should figure out what kinds of decorations you'll be using to contribute to your Halloween theme. There's no point having a Halloween party without throwing in some scary-looking decorations, after all. They will really fill the air with a holiday spirit and give your party character.
Hosting a Halloween party for adults is a major undertaking, but it will be lots of fun to plan. If you start out early, get everything set up right, and make sure your family and friends are able to come, you can be sure your party will be a success before it even begins.