Again it is almost time to greet the New Year. You all must be looking forward to a grand celebration of color, excitement, verve, and zest. Well, this year you can have a vibrant New Year Eve, which can be lot more different from the earlier ones. Let's spruce up the New Year Eve with a variety of magnificent party themes and set the intense mood of celebration.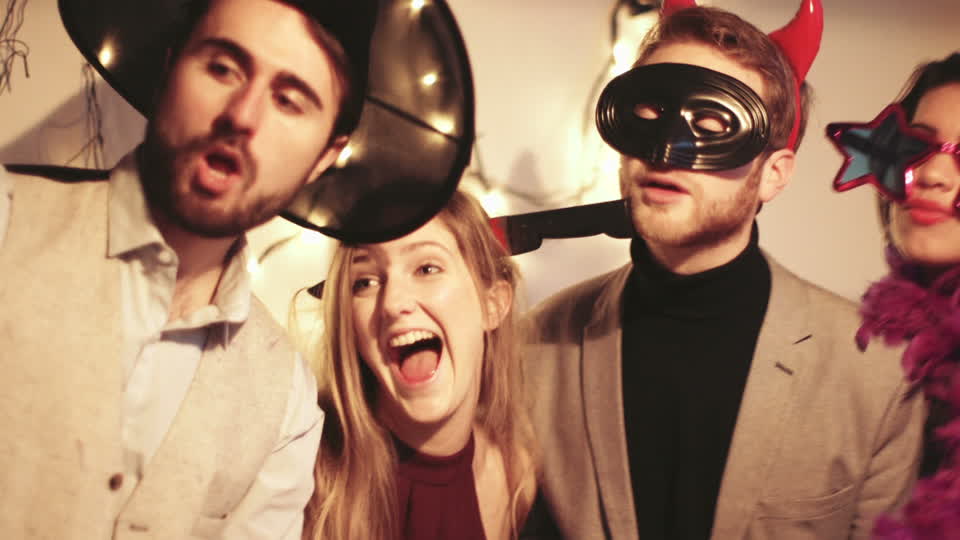 Halloween Theme
Halloween is the most widely followed as a theme for New Year Party. You will find a number of costume options to choose from, among which the most popular ones are ghosts, vampires, witches, werewolves, goblins, skeletons, and so on. For decorating the venue, you can use pumpkins, scary masks, jack-o'-lanterns, fake cobwebs, coffins, and so on. For a Halloween party theme, arrangement of lights plays the most significant role. Create a haunted ambiance by using a minimum lights with scary effects. Colored lights, such as red, orange, and dark colored furniture in the venue can be icing on the cake.
Tropical Themes
As the name suggests, tropical theme refers to a party on the beach. A beach is definitely a superb locale to welcome the New Year; but what if you do not find an exotic tropical location. Well, you can still have a wonderful party with tropical theme by being a little creative. For a tropical theme, use bright color in decorations as well as in costumes. Decorate your venue with tropical flowers, beach umbrellas, seashells, coconut shells, hula girls, aquarium with tropical fishes, corals, sands, and so on. This helps to set the intense mood of a tropical ambiance. Ask your guests to dress up in the tropical attire, such as beach sarongs with floral prints, big sunglasses, floral garlands, and so on. Girls can use a beach cocktail umbrella or flowers for their hairdos. Tropical fruit salads and seafood can be served as dishes.
Starry Night Parties
If you consider making something innovative this year, you can definitely go for starry night parties. Instead of putting efforts on conventional party themes, you can create a stellar New Year Eve for your guests. To bring in the real feel of a stellar party, use star-shaped bowl to serve food. You can also use plates, napkins, and cups with printed stars on these. For a more intense mood, star confetti can be sprinkled on the tables and counters. Dangle star cutouts from the ceiling. You can also distribute star sparklers among guests, which will light up as the clock strikes 12 on December 31st.
So let's gear up and start planning a themed New Year bash now to welcome 2012.