With Halloween approaching, many are scrambling to find ideas for their Halloween costumes. If you are a couple, why not try something you can do together. Theme costumes and couple costumes make Halloween together more fun. Here are some ideas to help you this year.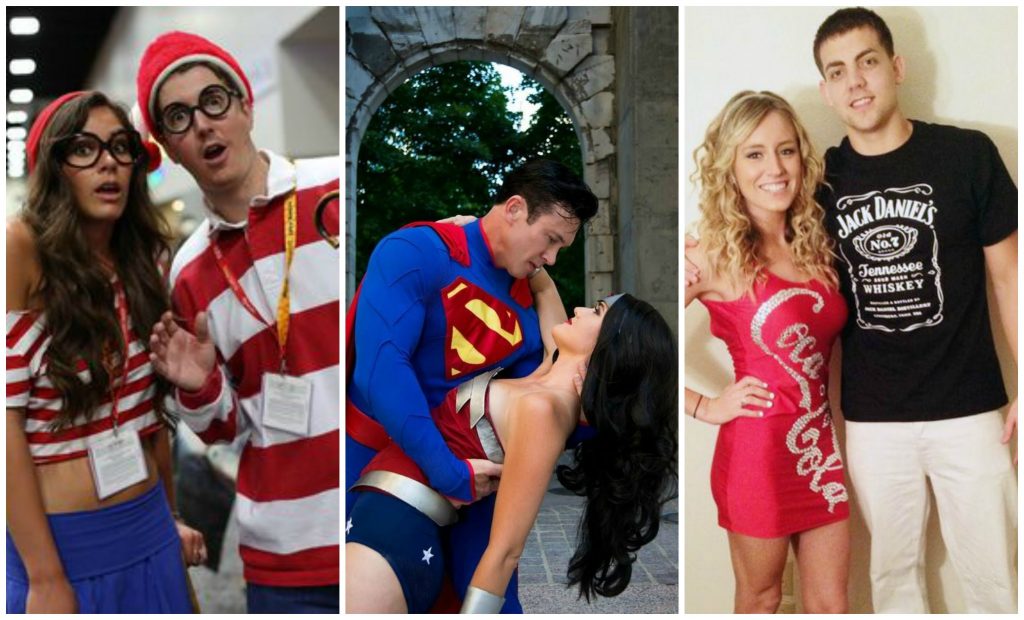 What to dress up as this Halloween? That is a burning question for most people as October draws closer. Children want to dress up to get candy. Young adults want to dress up to look "cool" and go to parties. Why can't married couples have the same amount of fun? This year, let's look at ideas for costumes for couples. You could even have a theme for the whole family if you wanted.
First, you are going to need some kind of costume.
Most people think that they will "just throw something together" as their Halloween costume. They aren't really worried about it much–that is, until there really is no time left and the costume has not materialized. Halloween can be a time for block parties, private parties, carnivals, church events, and school events. The kids will all want costumes. Why should they have all the fun? With proper planning and shopping early and online, you can dress up and have some fun for yourselves, too.
Second, having a theme makes it easier.
When everyone in the family wants to be something different, there are quite a few Halloween costumes to collect items for; but if the family agrees to dress up with a theme, the shopping becomes focused and much easier. Sometimes, you can buy several of the same items in various sizes to wear.
Third, decide if you want to shop at one place or run all over town to find bits and pieces?
Getting a Halloween costume together requires a bit of creativity, some luck, and quite a bit of planning. It starts with the idea, but quickly morphs into actually "collecting" items to put together to make the look. Now, if you are doing this for everyone in the family, think about all the driving around and all the shopping involved. Is this really what you want?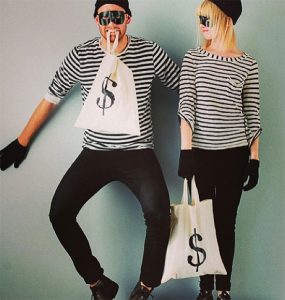 Fourth, online shopping makes it easy and relatively painless.
Online shopping has come a long way since it first became possible. Today, businesses online have reputations to protect, just like stores do. Today, there is oversight of online sales just like for sales at stores. So why would you shop online instead of going to the mall? Parking, crowds, prices, selection–need I go on? If you shop online, you simply pay and wait for the Halloween costume to come to you. If you don't like it, or it doesn't fit correctly, or it isn't what you thought it was–you just send it back for exchange or refund. You still have avoided the crowds at the mall.
Fifth, online shopping offers a selection of Halloween costumes for couples that can fit any budget.
If you start your shopping early and have a theme idea, you will be amazed at the assortment of Halloween costumes out there made for couples. There are costumes that are inexpensively priced and there are some that are more expensive, depending on your idea and if you plan to reuse the costume for all the parties this year. True, you get what you pay for, but with a Halloween costume that is not as important. This is something you may only wear this year, and maybe even only one time, so feel free to browse the clearance and sales items with no guilt.
But if you and your other half are party goers and maybe planning to host your own party this year, why not look at the more expensive Halloween costumes with the intent to wear them over and over this season. In that scenario, you will want the better quality. Some people keep Halloween costumes for years and develop a large personal collection. Having a selection at home makes it easier the next year to mix-and-match for an entirely different look.
Sixth, if you buy your couples costumes, there are so many themes to choose from.
Couples costumes come in a variety of themes–Dracula and Vampira; Fred Flintstone and Wilma; Cleopatra and her Antony; the Hippie couple; the pirate and the maiden; Frankenstein and his Bride; the 50's greaser and the poodle skirted girl; the Day of the Dead bride and groom; Alice in Wonderland and the Mad Hatter. These are just a few of the couples costume choices out there if you shop online.
Granted, you could probably make these costumes yourself by going to thrift stores, dollar stores, maybe even sewing it —but do you really want to? Do you really have the time to do that?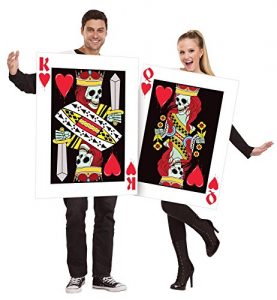 Lastly, why can't you enjoy Halloween just as much as your kids?
Halloween is the second favorite holiday in the world. There are entire industries that deal only in Halloween items. Maybe this year you should be right in the middle of all the fun instead of at home handing out the candy.
Couples, both old and new, have the opportunity to enjoy this Halloween by dressing up in themes and getting couples Halloween costumes.By shopping online, you can save time and even money so you can truly have a wonderful Trick or Treat event.