admin
Articles
Comments Off on Another Excuse for Sugar: Halloween Costume Party Desserts!
A favorite, all-American dessert is the Rice Crispy Treat, a lip smacking pairing of marshmallow and crispy rice cereal into a crunchy, sweet dessert bar. To make a fabulous dessert to bring to the neighborhood Halloween costume party, prepare the Rice Crispy Treats according to your favorite recipe.

When it comes time to press your gooey mixture into a baking dish, use a pumpkin-shaped cookie cutter to shape your tricky treats. Use chocolate chips to create eyes and a mouth for a Jack-o-Lantern perfect for a Halloween costume party. You can also use other Halloween costume shapes like a ghost or a witch to make them. I've opted to use different ingredients to make a wide variety of Rice Crispy Halloween costume party treats, like caramel chips to create the pumpkin's orange color or green food color to make the Wicked Witch an emerald green.
Everyone Likes to Be Tricked and Treated at Halloween Costume Parties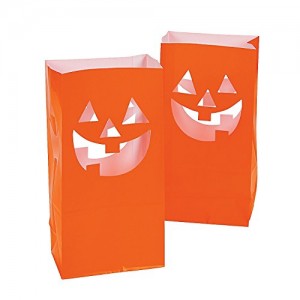 At my elementary school, everyone longed for the day that they would be in Ms. Larsen's 4th grade class. She was known as the festive holiday chef, and she would tailor her lessons and class activities to fit with the current holiday. At Halloween, she would let us all wear Halloween costumes to school, and in all her years of teaching, she always wore a Halloween costume, too.
One beloved class tradition was making Spooky Soil, or put simply, Dirt. It sounds rather unappetizing, doesn't it? Just keep in mind that the ingredients are crushed Oreos, chocolate pudding, gummy worms and spiders, and fudge. It's one of the simplest recipes out there. You just need two prepared packages of pudding, a bag of Oreos, some creepy-crawling gummy worms, insects, and spiders, and a warmed-up jar of store-bought fudge or chocolate syrup. Mix up all the ingredients, and serve in clear throwaway cups. I've made this "dish" and served it at Halloween costume parties in a black plastic cauldron. Let your ghoulish guests ladle out worms and layers of delicious dirt!
Try to Add Festive Extra Touches to your Halloween Costume Party Recipes
Many trick-or-treaters and Halloween costume party guests have savored the delectably sweet bites of a candied apple. What a great combination of crisp, fresh apple and lick-your-lips melted caramel! This year, why not hand out (or serve at your Halloween costume party) an extra special variation on the candied apple? Melt 14 ounces caramel with about a tablespoon of water on your stovetop. Be sure to stir constantly, so that your sugary mixture does not burn. Using six washed apples of your favorite variety (many people prefer the tart, tangy taste of Granny Smith), dip apples individually in the caramel mixture. Set the apples on a sheet of wax paper. Let cool for 10 minutes. Next, melt 4 ounces chocolate chips over the stovetop, and dip apples halfway into melted chocolate. Let cool entirely on the wax paper, and serve in a festive bowl. It's a wonderful way to change up your menu at your Halloween costume party—and the three layers look great!