admin
Articles
Comments Off on Halloween Costume Ideas – Looking for Something Different This Year?
Buying Your Costume New
New halloween costume shopping is a fun experience, and the best place to look for your new costume is on the Web. There are many retailers to choose from, and you want to buy from a halloween costume store that has a good reputation and a large number of choices. The main advantage of purchasing a costume via the internet, is price and selection.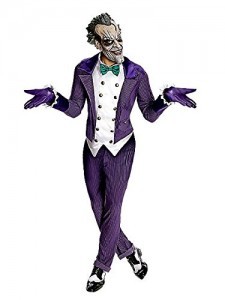 Local costume and novelty shops are a secondary way to pick up a halloween costume. They won't have quite the selection as an internet retailer, but should have a good basic stock of costumes, masks, and props. You may feel more comfortable buying a costume locally, since it is easier to return than buying from the web.
Buying Your Costume Used
A used halloween costume can be a great value, and if you are strapped for cash might be the way to go. If you develop a costume idea, and make a list of the items you need to complete your ensemble, you can probably find the pieces to create an entire costume with little effort. Good places to find used costumes are:
* Thrift Store
* Flea Market
* Garage Sales
* Friends or Relatives
* Coworkers
* Newspaper Ads
* Online Auction Sites
Make sure to inspect the quality of the costume, and if you are buying it from the internet or an online auction, get as many detailed photos as possible, and try and get a money back guarantee. Used costumes are a great idea since you may only be wearing the costume one time.
Renting a Costume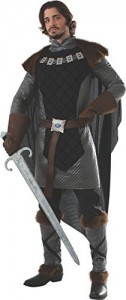 Costume rentals is another option you have when preparing for halloween. At the same place where you can buy a new costume locally, it is possible that they offer rentals.
Many times you have to put down a deposit, and the charge for renting the costume depends on how long you intend to have it, and how the time of season. During the halloween season, for example, you can expect to pay more for a costume than any other time of the year.
With the cheap prices of costumes on the internet, we recommend that you just buy one. You can always resell it later if you never use it again, or pass it on to friends and relatives. Renting a halloween costume is an option though, and we wanted to make you aware of it.
Making Your Own Costume
If your a hobbyist, or good at arts and crafts, you may enjoy the satisfaction of creating your very own halloween costume from scratch. All it takes is some imagination, and a little bit of work to produce an original costume.
You may already have a costume in mind, but if not, here are some tips when making your own costume:
* Develop an idea for the halloween costume first, and then look around your house to see if you may have everything you need to make it
* Make a list of materials that you need that have to be bought for the costume. This will save money by sticking to a budget and plan
* When making kids halloween costumes, make sure that they are safe for their age group, and make them visible at night
* Try and be original, the whole point of making your own costume is to stand out and be different.