Everyone knows why Halloween costumes are bizarre, weird, and scary. Most of the Halloween parties have terrifically scary themes and music. This is due to the fact of origin of an ancient Irish festival, where people wore costumes and masks, and performed rituals to ward off the evil spirits that damaged their feedstock and livestock. However, with the festival being embraced by several countries in the west, Halloween has seen numerous modifications and localized versions.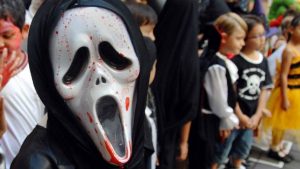 Since, the festival has evolved significantly; you don't have to dress up like Count Dracula or Frankenstein every time you visit a Halloween party. Halloween costumes are attaining innovative proportions, allowing people to invent their own themes. So, if you decide to get a tad cheeky, you can even introduce an American President Halloween Costumes theme, with Obama and McCain masks. The flexibility in tradition offered by Halloween has opened up opportunities not just for people celebrating it, but also for retailers who thrive during this season. From funny and cheesy to scary and gross, the variety in costumes and accessories has enhanced the reputation of the festival.
When you walk in to a Halloween party dressed up like a bunny the next time, don't be surprised if you meet a colorful parrot-man with an oversized mask. Halloween costumes are no longer as scary and grim as they used to be. You can pick just about anything from a nearby costume store to go with the party theme; animal hats, sombreros or Jack Sparrow's unkempt wig, the selection is always varied.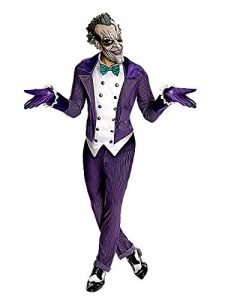 Recently, Halloween costumes found their designs being sourced from the latest movies. With superhero movies adopting a darker disposition, do not be surprised to find a Joker, Two-Face or Iron Man costume in your neighborhood Halloween Costumes store. And if you still believe in dressing up cute for a Halloween party, you can pick some of the Barbie doll costumes with blonde wigs, funky wrist accessories and pretty shoes. Rest assured you will capture all the eyes in the party.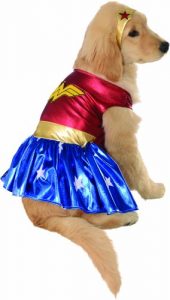 Halloween Costumes are for everybody. You must not be surprised if you see an animal walking into a party dressed up in a wizard cap or a Kings costume. The presence of pets always spices up a Halloween party, not to mention the shrieks from those who freak out when they see there beloved pets in creepy Halloween costumes.
Halloween costumes allow adults to reach out to the kid inside them. Those who miss the carefree old days, they get an opportunity to re-live the experience for one entire Halloween night. For others, the party is a way of expression; the desire to dress up wacky and still not invite rude stares from the conservatives. It is not always that you get to play the evil guy, so get creative with your Halloween costume and not just stick to the plain old scary mask and spooky loose-fitting clothes. A star wars kimono, with the saber-torch and tiger-print shoes, is my personal favorite. What's yours?