Halloween would not be the same without those excited kids in Halloween costumes running here and there with their special tricks or treats. It doesn't take a very smart rocket scientist to figure out how much kids enjoy and love wearing Halloween costume. Just take a short trip down the memory lane; reminiscing the wonderful time you had when you were a kid, giggling while shouting your own "trick or treat" question on a magical night we call as the Halloween spook night. Up until now, Halloween is still a night enjoyed and looked forward to because of the not scary but cute Halloween costume.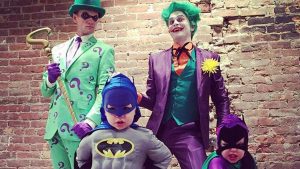 Although it is very easy to find costumes for everyone, from infant size to adult, you need a completely different approach for children. Some are willing to wear any costume you give them; anyway, the only thing they want is to party and would wear even the funniest and most ridiculous looking Halloween costume. On the other hand, there are some who are very picky and will only wear the Halloween costume that they think is best for them. You've been there and now, it's time for you to let your kids experience the same excitement of wearing a cute costume.
With all the costumes available in the market, which one should you choose for your child? How would you know which costume would make your kid feel comfortable and of course, above all the others wearing their costumes too? You've been to so many shopping malls and costume stores but you don't seem to find something that would match your kid. Most of them are scary and you don't want your kid to look scary on this supposed to be fun night. Fret not because to help you on your planning, here are the top 5 not scary but cute Halloween costumes for your kid.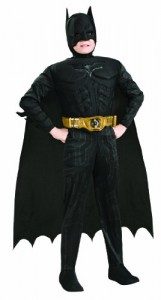 1. The Dark Knight (Batman)
Ask any boy you know about what they think of the idea of pretending to live in the Gothem City with the Dark Knight's costume. For sure, all of them would jump for joy!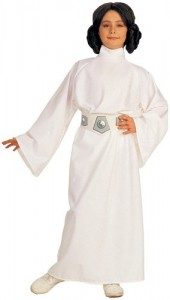 2. Princes Leia (Star Wars)
Star Wars are always a crowd pleaser so why don't you dress up your girl as a princess from this very popular sci-fi movie?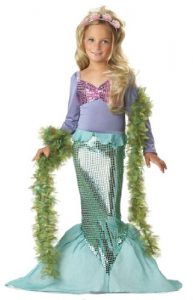 3. Ariel (Little Mermaid)
Your little girl will surely shine in this ethereal Disney costume. Halloween parties do not mean your girl should always be in scary Halloween costumes. She will more likely stand out by wearing Ariel's gown in Little Mermaid.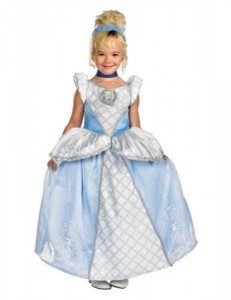 4. Cinderella
You don't really need to wait for the clock to strike 12 midnight in this really adorable costume. You can easily live out Cinderella's magic according to your heart's desire.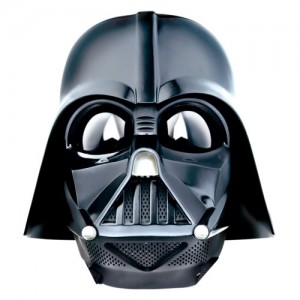 5. Darth Vader (Star Wars)
If you've got Princess Leia for the girls, you should have Darth Vader for the boys. Like Princess Leia's gown, Darth Vader's is also always in! Everybody would surely give your son a second look once they see him in this great costume. It is not really a scary Halloween costume but for sure, your boy will be the talk of the town in this black overall.
There you go – the top 5 Halloween costumes for your kids. There are a lot more but of course, aside from the style, you've got to consider your kid's comfort otherwise the purpose of having fun and excitement in these costumes will be put to waste! So plan now and save yourself from headache and plan carefully what Halloween costume your kid will wear on his/her upcoming Halloween party. To make him/her really stand out, make sure to make him/her wear not scary but cute Halloween costume.