Whether you're a fan of NASCAR, Indy Car, Formula 1, LeMans or GTP racing, or if you prefer Dirt Track or Drag Racing… there is bound to be a Halloween costume to show off your love for motor sports!
If you dream of being the next Dale Earnhardt Jr. or Danica Patrick, Michael Schumacher, Mario Andretti, Parnelli Jones, John Force, or Speed Racer, you can at least act out your racing fantasy on Halloween or the next costume party!
For the men, there are race car driver suits, and even one for putting on the sexy racing moves at the next party!
For the race car driving woman, there are somewhat less options, other then Danica Patrick or unisex driver suits…
But of course there are plenty of options for sexy women's racer grid girl costumes!
For the future race car champion kids, there are many great costumes!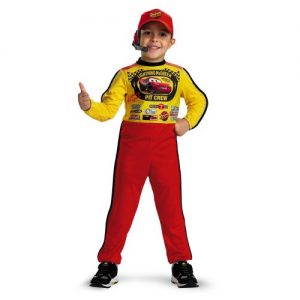 There's even a Lightning McQueen pit crew costume, in case Jr. would rather be part of the support team!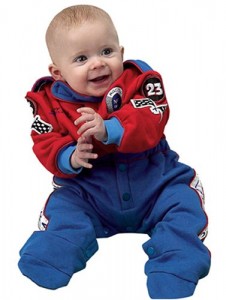 Don't worry – there are racing suits for the whole family! For your future Dale Jr. or Danica check out the baby racer suits like this one!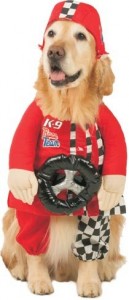 And just so Fido doesn't get left out of the fun, there are even race car costumes for your dog!
For many more race car costumes and accessories, just click on the images above, or search by category right here on Halloween-Costume-Shop.com, for men's, women's, boy's girl's, baby, etc… or CLICK HERE.